Our Team

/

Courtney Walker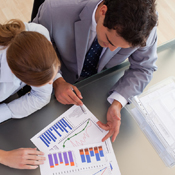 Courtney Walker
Courtney Walker has over ten years of experience in employee benefits and wellness initiatives.  As Vice President of Walker Benefit Services, Courtney oversees daily administrative responsibilities, manages key client relationships, and establishes and cultivates new business partnerships.  In addition, Courtney conducts research for wellness and disease management initiatives, including focus groups, develops communication materials, and provides account management support for various clients.
Previously Courtney worked as a Federal Account Manager in the health insurance industry, primarily covering the Baltimore and Washington, DC metropolitan areas.  While in this role, Courtney was responsible for membership retention and growth, cultivating strong relationships with benefit coordinators, and strategically executing tactical components of customized business plans for individual agencies.
Courtney is an honors graduate of Johns Hopkins University with a Bachelor of Science degree in Molecular and Cellular Biology and a Bachelor of Arts in Spanish.
Currently, Courtney serves as the Secretary of the Worldwide Employee Benefits (WEB) Baltimore chapter.  She is also a member of the Mid-Atlantic Business Group on Health (MAGBH).