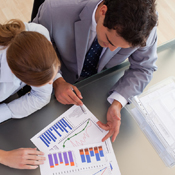 Carl Walker
Carl Walker is a benefits consultant serving clients in the Mid-Atlantic region. He has over 40 years of experience working with primarily large, municipal, and private sector clients.
Prior to forming his own firm, Carl was a Regional Manager for the Travelers Managed Care Division. He was responsible for the oversight of key client staff serving large national and international clients. Carl's oversight included working with clients and staff to develop unique solutions to their employee needs.
Carl continues to participate in local service organizations and participates in a number of industry seminars throughout the year. He holds a BS in Marketing and Business Administration from Southern University.
Carl has received a number of industry awards for sales, recruitment, client satisfaction, and client retention. He is also involved with a number of professional organizations in the health care and benefits industries.